We are winemakers with no 'brick and mortar'. Artists with no studio. True Garagistes...for now.
Planning, building, and engineering an Eco-minded and conscientiously small winery and vineyard in the hills near North Fork, CA is no small task. So, sign up to our mailing list to watch every step while drinking our wines that we feel express the selected soils and vines of the diverse Sierra Foothills of California from which they grew. Cheers!
Woodland Pond - 2,975 ft. Elevation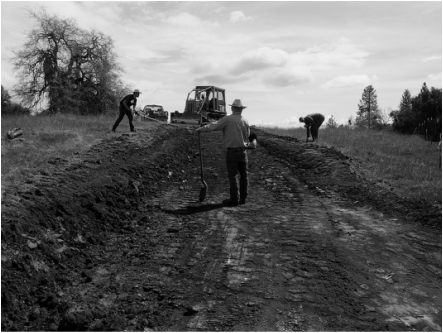 We found a secret.....Not located within any current AVA (American Viticulture Area) or any California wine map. Combining all of the (best) vineyard standards for the Sierra Foothills, our site checks off every criteria for high quality potential vineyard site...on paper (viticulturally this meso-climate can grow Iberian peninsula, central/south Italian, Spanish, and Portuguese varieties...and yes Napa ones too).
​However, on the western slopes of North Fork, California, in the cool southern Yosemite foothills, w
ith water conservation being our guide, we will make wine from our test vines first and then analyze and decide based on our more old-worldly tastes, which varieties will make the cut (literally: prune) and which ones will be just conversations over many glasses of wine. Oh [sigh]......we cannot plant them all.
---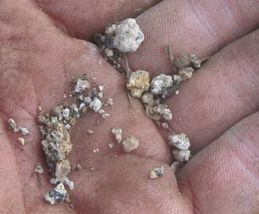 ​
Geology
: ~85 million year old plutonic batholith, uplifted and eroded the mostly granite rock that serves as the parent material for our soil.
Soils
: Familiar igneous weathering, decomposed granite, here yielded texture of sandy loam with a band of red sandy clay that floats above the weathered bedrock at 60-80". Well drained with some moisture retention from the clay, but tends to run the water downhill rather than hold it.
The Effects on the Vine
: The roots will struggle once established. Eventually they can muster through the fractured granite and stretch deep in search for micro nutrients and sustenance, all the while concentrating more energy on the reproductive growth (the grape) and their metabolites (flavor and aroma compounds) and will also protect the sacred juice sacs by adding tannin to the skins; a biological force-field to protect the next generation (hint: it is in the seed).
So...Theoretically a typical situation for low yield and world class quality....Wow. Guess we should grow wine here. Watch us do it. ;)
The Varieties: The test vines not including their clones are/will be (in somewhat particular order):
Tempranillo (Tinta del Toro), Mourvedre, Petite Sirah, Charbono, Graciano, Grenache, Touriga Nacional, Cabernet Sauvignon, Viognier, Roussanne, Vermentino and Piquepoul

---